Flag-raising ceremony held to mark the National Day
10

01, 2021
On October 1, a solemn flag-raising ceremony was held on the track-and-field ground of Concord University College to celebrate the 72nd anniversary of People's Republic of China. The faculty and students attended the ceremony, as a way of showing their patriotic sentiments and sincere wishes for the motherland.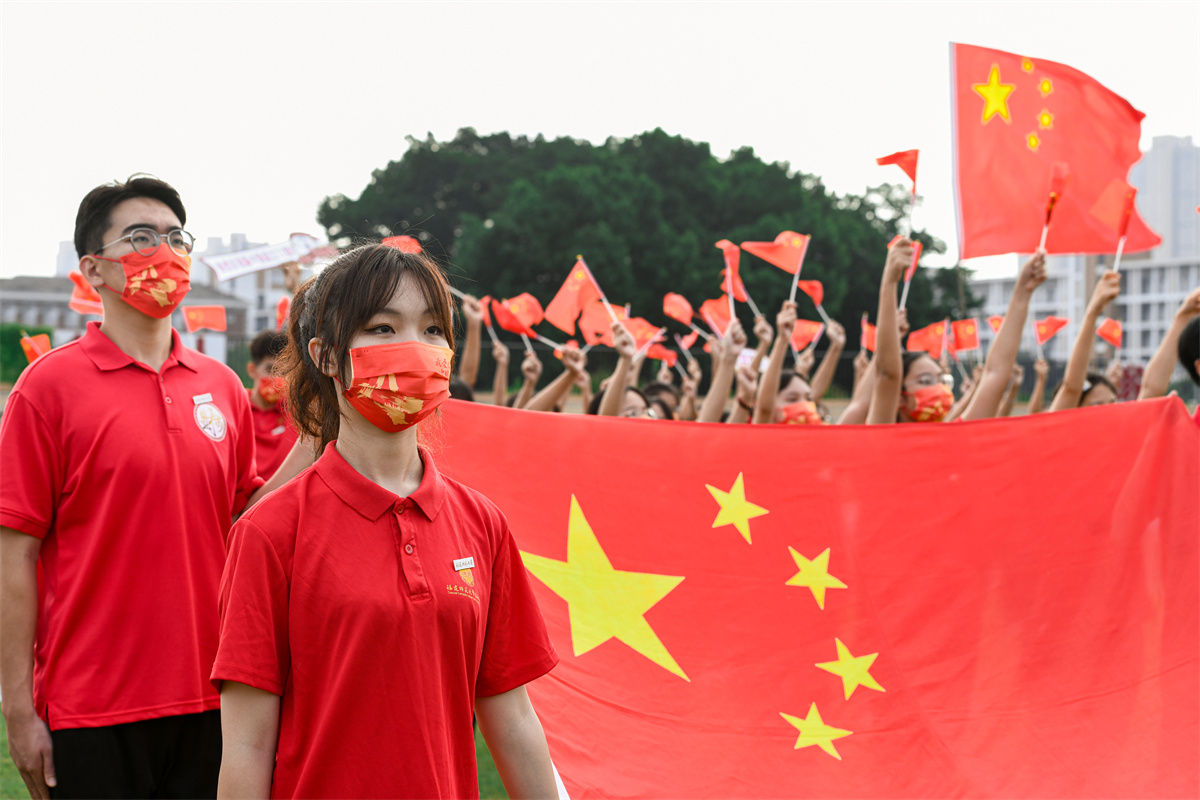 At 8 a.m., as the ceremony began, the five-star red flag was escorted to the flag tower by student guards from Bayi Society CUC, consisted of veterans who had finished their military service and returned to school to continue their study.As the national anthem was played, the crowd watched solemnly the rise of the flag and sang to the melody March of the Volunteers.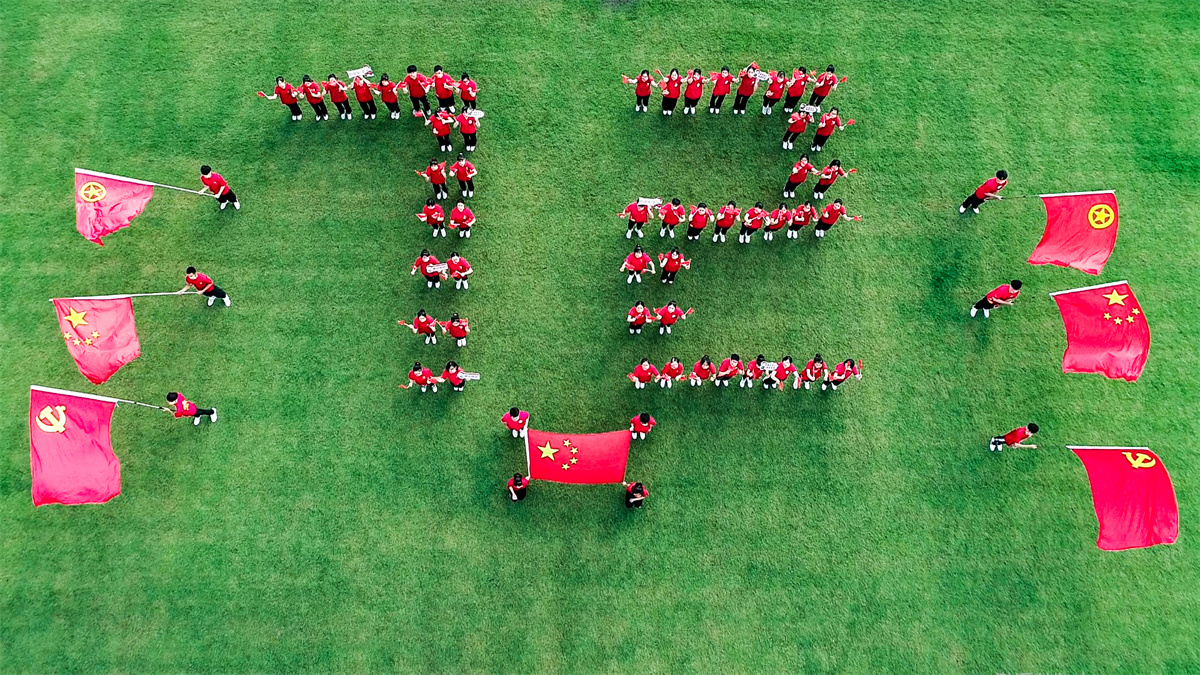 Later, in a quick flash, students queued up to form a digital 72 formation, waving their flags and sang the song of Me and My Motherland. They also chanted a slogan to wish for the prosperity and well-being of Chinese people.
During the National Day holiday, Youth League Committee CUC organized a series of activities under the theme of "Young people ready to build a powerful country". With strict implementation of epidemic prevention and control measures, over thirty off-line plus on-line activities were held, including a carnival, a Patriotic Film Dubbing Competition and a contest of Artistic Creative Design for National Day. These activities enrich the holiday life of teachers and students and increase their confidence and determination to win the battle against COVID 19.